Find out how we are hoping to become more environmentally friendly in 2017, working towards accreditation with Investors in the Environment…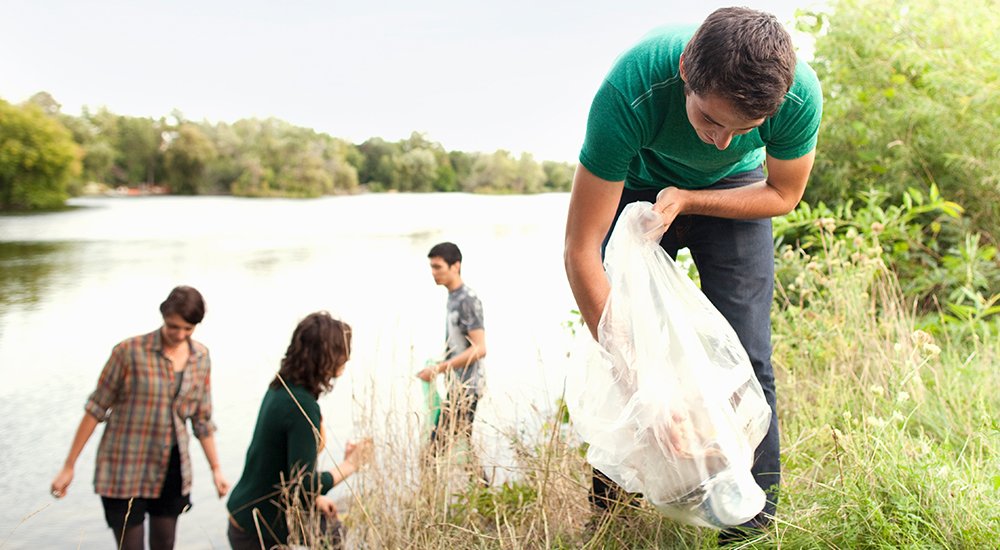 Here at Free Thinking HQ we're always looking for ways to achieve a positive impact with everything we do. We feel it is important to lessen our organisation's carbon footprint and improve our green credentials for both 'people and planet'.
The intention had always been there, but intentions can be hard to translate into action! There was a lot that could be improved, but it always seemed easier to remember to recycle, or switch lights off when at home rather than in the office.
However when we started looking around we realised that there was so much more that we could be doing – from reducing our electricity usage, to taking public transport, through to installing office composting bins.
But, and this is a big but… we needed the motivation and guidance to stay on track. We needed to make this more than just a New Year's Resolution that is forgotten as soon as February appears! We decided to join the green accreditation scheme Investors in the Environment (iiE).
iiE started right here in Peterborough back in 2010, when it was launched by the charity Peterborough Environment City Trust. Since then the scheme has grown in size, reach and impact and now has a thriving business network across the whole of the UK.
Membership sign-up done! The next task was to find someone with the motivation to lead Free Thinking to eco excellence and the accompanying accreditation! Staff member Kevin stepped up to the challenge as our 'Green Champion', and soon office ideas were spilling forth.
We're considering Bring and Share Lunches (to reduce the amount of packaging accumulated from shop-bought produce), through to going totally paperless and seeing if we can implement car sharing. Together the team is starting to put our aspirations into action. We hope to get out and about in 2017 too – whether that's by lending a hand tree planting or litter picking.
We know this is only the start of our environmental journey, but the great thing about iiE is there's help on hand to give us plenty of inspiration and support. It's fantastic to be part of a network of businesses all with the same aspirations.
Not only that, but as a business that's continually evolving, adapting and reacting – and working in the very industry that is at the forefront of business advancements – we feel that by becoming greener we are also becoming a smarter, more sustainable business for the future too.