Join our growing team of developers – find out more about our latest job role here…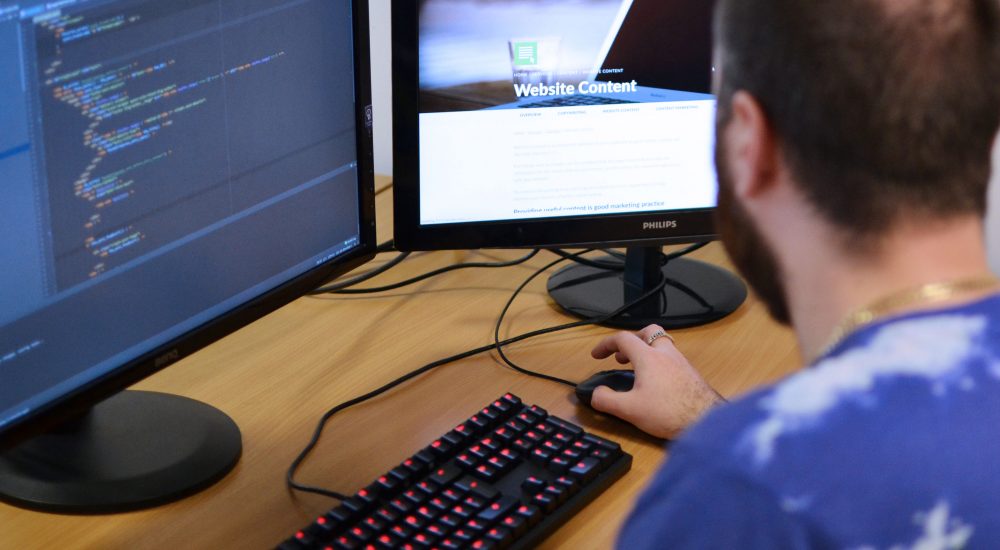 We are looking for someone to join the team, with either a strong foundation in frontend development ors with commercial WordPress experience.
As a valued member of a small team, your opinion and approach counts – you'll be relied upon to help drive the team forwards, with plenty of room for new ideas and innovation. There's also plenty of support, with an experienced team and established modern workflows and processes.
As a Web Developer at Free Thinking you will get to work on many projects of different sizes, working in a team and alone. Using different technologies – from WordPress and Magento to Symfony business systems with a React frontend – we produce a range of projects from simple brochure and eCommerce websites to larger business systems and web applications.
**STRICTLY NO AGENCIES**
---
About the role
The role will include:
Frontend implementation of supplied designs
Building WordPress websites
Building user interfaces for web applications and software
Staying plugged into emerging technologies and industry trends
Working from Product Requirements/Spec Documents
Building responsive websites/applications using media queries and best practices
Supporting legacy clients and projects
Support from us towards developing your skill set and career
Benefits:
30 days holiday year (including Bank and Public holidays)
Flexible working hours
Staff workplace pension
Competitive salary (based on experience)
---
About you
The ideal candidate will:
Have a passion for web design / development and web technologies
Have a logical mind with a desire to produce excellent work
Have strong organizational skills and be able to work to deadlines
Want to be a valued member of a growing agency
Required Experience:
HTML/CSS/JavaScript
WordPress
2+ years commercial experience
Advantageous (but not required) Experience:
GIT
Use of any PHP Frameworks (we use Symfony)
Use of any frontend libraries (we use React)
Building eCommerce sites with Magento / Magento 2
---
What's next?
This is a Full-time, Permanent role.
In the first instance please provide a portfolio of example websites that they have worked on, along with your CV – send it on to [email protected]
**STRICTLY NO AGENCIES**